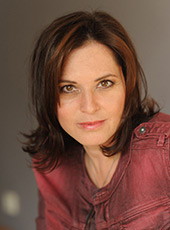 Barbora Šporclová Kodetová
actress
I personally support this project because I know how important is to take care about our children, parents, grandparents, lonely and underpriviledged people. Who else should it be… ??
Project Domácí anděl (Home Angel) is a great opportunity how to make a care about ill people easier. how to dulcify both our and their everyday life. Also to provide these people with the feeling of reassurance even when they are at their home environment. .
I don´t deceive myself I will be forever full of health and energy. Therefore, I am pleased to be involved in such project that I trust and support.